Hands Across the Serengeti
Everyone admires the bracelet I have and I have many, all purchased in some area of Africa. They ask where they can purchase one. This has become a must-do stop on our itinerary, take my guests to a place where they can purchase a bracelet. Then we'll make sure we take a photo of everyone wearing their bracelet.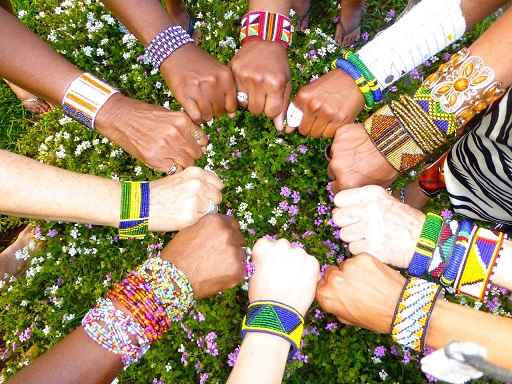 After all, this story isn't about wearing a bracelet, it's about bonding on safari. In looking back over all my groups, I have to admit, that Tanzania has had a lasting and bonding effect, not just on me, but upon everyone who travels. There are many groups, once traveled, I lose touch, but there has never been a time when someone has traveled to Tanzania where I lose touch.
There is an incredible bonding that occurs when in Africa, specifically Tanzania, that I can't explain. I've seen it happen time and time again. With fathers and daughters, with mothers and daughters, friends, husband and wife. There is something spiritual that transpires and brings people on safari together. See more at destined-to-travel.com
The Serengeti ecosystem is a geographical region in Africa. It is located in northern Tanzania and extends to south-western Kenya. Each year around the same time, the circular great wildebeest migration begins in the Ngorongoro Conservation Area of the southern Serengeti in Tanzania. This migration is a natural phenomenon determined by the availability of grazing. Besides being known for the great migration, the Serengeti is also famous for its abundant large predators. Approximately 70 large mammal and 500 bird species are found there.  
Our safaris bring people together from all walks of life; doctors, professionals, artists, engineers, teachers, business men and women, from across the entire United State of America. They come for many reasons. They have come because someone referred them to Safari Kay and Destined To Travel. They have come because they are curious to see what the draw is for Africa.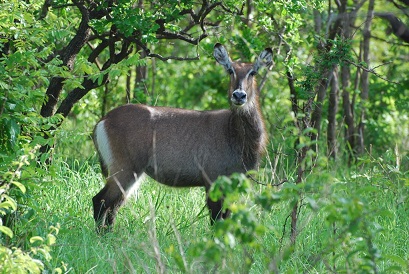 They have come because it is the only place in this world where you can see animals of all types living in the wild, together. They have come because they read about the vastness of the Serengeti and want to experience it. They have come to meet the children, to share and learn about the tribal experience.
To sum it up, they have come to satisfy the curiosity in their soul, the longing to be a part of what is Africa. And they return, almost without fail, wanting to come again.
Our hands across the Serengeti reaches from one end of the USA to the other end. Will you extend your hand and join us! safarikay@earthlink.net