Notes from Kenya Africa – Sept 2013 pt. 3
September 6, 2013 continued
That's the good thing about being on a private safari, we are flexible, allowing for deviations when needed, if and when possible. This is not something you can do on a structured, large organized safari.
Day 1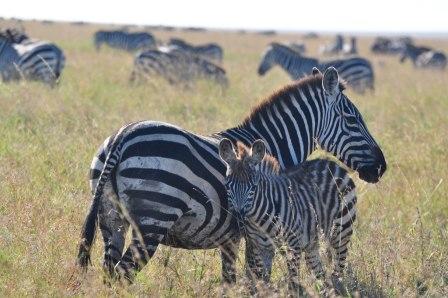 Breakfast consists of eggs to your liking, in my case a Spanish omelet and everything you might be used to at home…bacon, sausage, milk, toast, fruit…cooked exactly the way you like. Africa serves raw sugar, and I always carry my sugar substitute with me. It's still always amazing to me, how untrained staff become so adept and accomplished at such a feat in the bush without all the conveniences of home. They do an amazing job. The food here won't disappoint.
10:00 am off to meet with my colleagues who helped coordinate this safari and every other safari in Kenya whenever Kenya is in the safari plans. I have two upcoming trips to Kenya, one in December 2013 and one in November 2014, so want to ensure it all goes smoothly. Having that sort of ongoing connection, with dedicated staff, a dedicated company who knows my standards, and expectations is key to making it all come together and help me make your journey as smooth and as seamless as possible.
Planning a safari is tedious and painstakingly long and detailed. While anyone can just call a company and book something, there is so much more to it, a d you don't really k ow what you don't know.
Great meeting today, working out details for December group, and 2014 trip. En route, I learn that Gas = 8.OO …..112 ksh per liter, wow, and we think we have it bad. I also am reminded why I do not book my guests in the heart of Nairobi, as people, congestion, and traffic aren't the makings of a good experience.
Evening is a great time again to sit by the fire and discuss the joys of safari life. I meet two Kenyan couples, here for a weekend getaway. We swap stories about why we like the bush experience, and their reasons are not unlike mine. They are moved by the nature, the animals, and that there is no where else on earth one can have this experience, except in Africa. Like me, they are saddened to hear of and know about the poaching that exists, and the loss of land as human development encroaches in areas for the purpose of industrialization. They go as often as they can get away.
Almost time for dinner, so I 'order' my shower before dinner, very nice hot shower with plenty to take a nice shower, not long, but nice. There is no running water here, so time must be allotted to have the water heated for your comfortable shower. Now dinner…that BBQ chicken is smelling really good, served with baked potato, carrots, homemade rolls, and for dessert….what's a meal in Africa, without some mouthwatering desert, in this case mango mousse. yum, yum, yum.
To be continued…