Notes from Kenya Africa – Sept 2013 pt. 6
September 14-20 , 2013 continued
September 14, 2013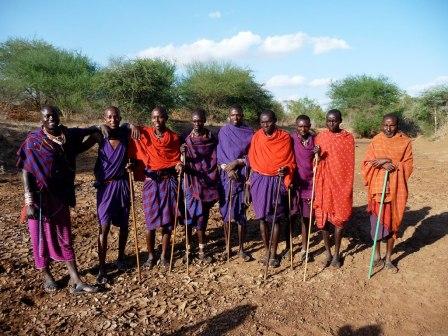 Off to the Serengeti to see what we can encounter along the way. Hopefully I can get a connection so you can see the wildlife along with me.
Made it. now sitting on the patio watching a woodpecker make his nest, and several beautiful birds around. testing out my new 400 mm lens on the birds. Spent a lovely evening in camp, good breakfast and now and heading for our next property in the Serengeti.
September 15, 2013
Made it to the next property nestled amongst the kopjes (rocks/boulders) in the Serengeti, just in time for the most delicious lunch and now enjoying the beauty of the Serengeti and the spacious most welcoming room. I already love this place, and in December my group is staying at two of the sister properties. Relaxing a bit before the afternoon game drive.
September 16 and 17
Serengeti Bushtops…..luxurious stay for two nights….Fabulous staff, Superb management and staff, excellent game drives, seeing a river crossing, a croc eating a wildebeest, two leopards, two kills, and many elephant, with fabulous sunsets.
September 18, 2013
Along the route, we are fortunate enough to see another leopard and four lions stalking a monitor lizard. Guess who won….you'd be wrong if you think the four lions won, they did NOT. We arrive at Ubuntu, a typical mobile tented camp, this was just an overnite stay. Everything is included in this camp and animals roam free, so ensure your tents are zippered up, as baboons do roam the property at times. If ever you cannot lock or zipper your tent, do not leave it open, baboons are very creative.
September 19, 2013
Lucky day again, another leopard, the one with cubs. Today at least one of the two cubs was awake being playful with the mother. A wonderful photographic memory of the moments. We spot the same four lions, this time asleep on the kopjes, along with the big male lion. Again, another fortunate moment for lovely photos.
September 20, 2013
Today a long journey to Serengeti Migration Camp, with lots and lots of zebra, wildebeest, impala, Thompsons gazelles, warthogs, hartebeest and topi, along the way. After several hours, we arrive at Migration Camp, a lovely camp situated in the wilderness with all the luxuries of home. Our afternoon game drive is very short, as the rains have begun to be very heavy with thunder and lightning all around. The food is simply scrumptious, but a lot of it. This camp has so many stairs that, hopefully, whatever weight I have gained, I have lost. I have a special room, but it is quite far and more steps than average. One night at this property.
To be continued… See below


My trip is coming to an end, one more night after tonight, it has been educational, and fun, filled with wonderful game sightings, lots of fun along the way, with new unseen properties, some of them basic, moderate and others very luxurious stunning properties. I have met managers and staff, and I have found properties that I want to book for future groups.
I have seen areas that I had not previously seen, and taken long drives that I might have otherwise flown over. So this was a wonderful experience for me. I have been traveling since 5 September, throughout Kenya and Tanzania, but I could stay longer.
3-hr drive to Naabi gate, then two hrs to Exploreans and the following day, September 22, 2013, heading for the airport, three hours….via lunch at The African Tulip, and onward to the airport…..Safari Njema my friends, thank you for journeying with me.
September 23, 2013
Nyumbani Na Nyumbani (home sweet home)