Notes from Kenya Safari – November 2009
Click here for beginning of these notes.
by Kay Trotman
aka Safari Kay
Our journey started with the David Sheldrick Elephant Orphanage, where baby elephants (and sometimes older elephants), and baby rhinos are rescued in the wild and brought here for caring and rehabilitation.
There are now 23 elephants, 5 having just been released. Everyone adopted an elephant (just $50.00 per year).
This is an inspirational story, many of you may have seen it previously on 60 minutes. We ended our journey at the Giraffe Center where you can see several of the group kissing the giraffe. They are not tame, but do roam this property at Giraffe Manor, and are used to being fed by the visitors.
We rounded out the trip by shopping at some wonderful markets (safe, secure and offering some really nice gifts and items, not just the traditional wood carvings, though genuine carvings are certainly in abundance here too).
I did not include any videos because they tend to slow the loading process, and on some computers, they may be very sporadic. Oh, and for those of you who have asked, Kenya was my 25th trip to Africa, not to Kenya, but to Africa. I cannot explain why I continue to go back as everyone asks. It is not really explainable, no matter how much I tell you or show you.
I don't think anyone could understand or maybe even appreciate what the journey, the destination offers unless you go yourself. I never envisioned this for myself. Yet each time I go, it is a different experience, like a new place and sometimes it is the same country, but a different area, and sometimes it is a different country, a different experience.
It is NEVER the same. Ask any of those who have traveled with me on these fantastic journeys (and yes, most always go back a second time and all WANT to whether they do or not) and I'm sure they will say something like this to you…..you JUST have to go, you JUST have to experience it and then you'll see for yourself.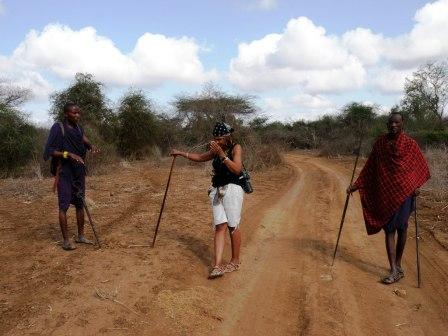 This was a such a great experience! We saw so many different things and animals that are usually difficult to spot.
If you ever get a chance to go on an African Safari be sure to consider Kenya, Africa for your first or next safari.
For a similar safari in Tanzania or other popular safari areas contact Safari Kay, a travel consultant with Destined to Travel in Corona, CA.